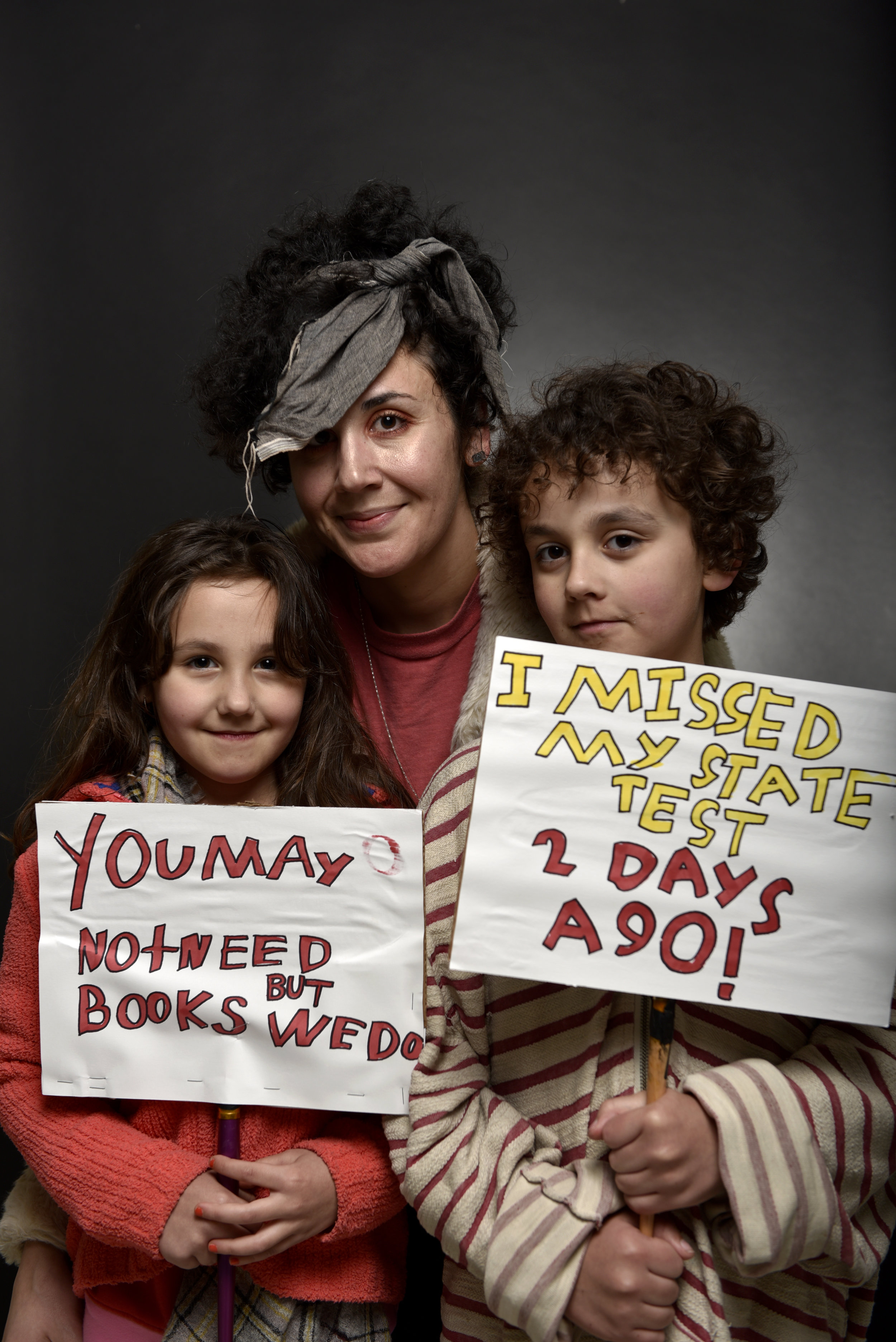 Alexis brought her daughter Lu, kindergarten, and her son Milo, 3rd grade, to the Capitol to support their teachers. "The kids deserve so much more, their brains are underfunded!" said Alexis.
At the beginning of 2018 teachers in Oklahoma were the 49th lowest paid in the USA.
Taylor and Christian were at the Capitol to support their mother who is an OKC public schools teacher. "I want to go to school and my mom deserves more money." Taylor said.
Audrey is a 4th grade teacher from Moore, Oklahoma and her class size is often 30 or more students. "I'm here to fight for better funding so that we can retain the teachers we have in Oklahoma instead of losing them to other states."
Kylee is in kindergarten and came to the Capitol to support her teacher. 17% of new teachers in Oklahoma leave the state or profession every year.
Dennis teaches elementary math and science in Tulsa, "A teacher in Iowa just retired making $20,000 a year more than I do". He has been teaching for 26 years.
Kalina is 4 and goes to school next year. When asked why she was at the Capitol, she replied, "I'm here to see the government that's not here!"
Dana teaches 4th grade in Davis, Oklahoma. "Our reading books are over 10 years old, there's a story in them that says we've never had an African American president," she said. .
Michelle teaches 5th grade math in Lawton. "My daughter brought home a textbook that had my name in it from 25 years ago," she said.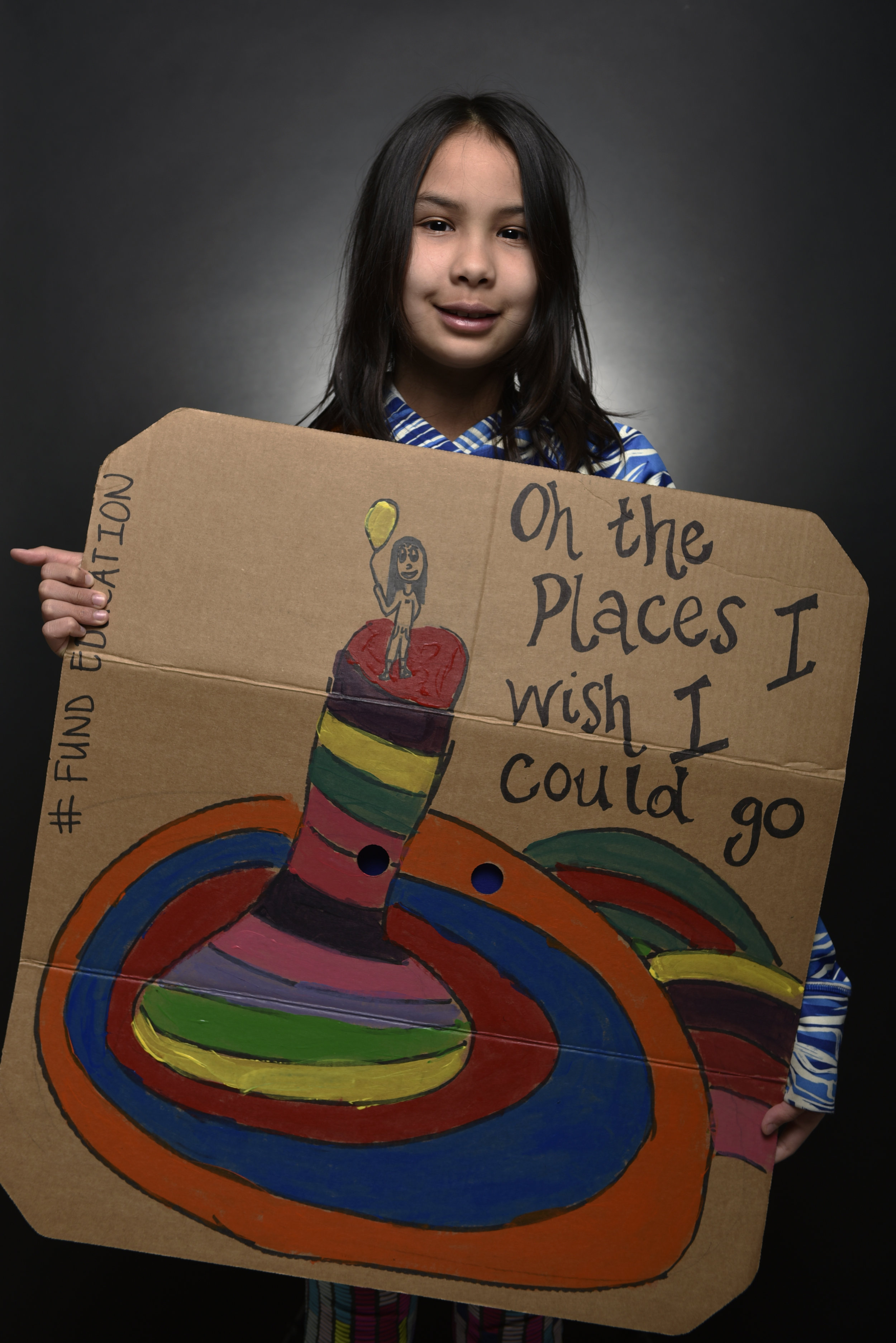 Molly is a 5th grader from Bixby, her mother said that she has never been on a field trip due to lack of school funding. Oklahoma would have to invest nearly $1.3 billion more annually to reach the regional average per-student spending.
Whitney teaches high school journalism in Moore. "I'm here for the districts that aren't as fortunate as mine" she said. 10% of Oklahoma teachers with a decade of experience leave the state or profession every year and the projected demand for teachers in the state will continue to outpace the supply.
Dakota is a 4th grader from Tishomingo, Oklahoma. She said that the smart whiteboard in her classroom stopped working at the beginning of the year and hasn't been fixed due to lack of funds.