Teachers pack the state Capitol rotunda to capacity on the second day of a teacher walkout to demand higher pay and more funding for education in Oklahoma City, Oklahoma, U.S., April 3, 2018. REUTERS/Nick Oxford
Lorenzo Clerkley Jr. shows one of his bullet wounds at his home in Del City, Oklahoma on May 5, 2019. (Photo by Nick Oxford for The Washington Post)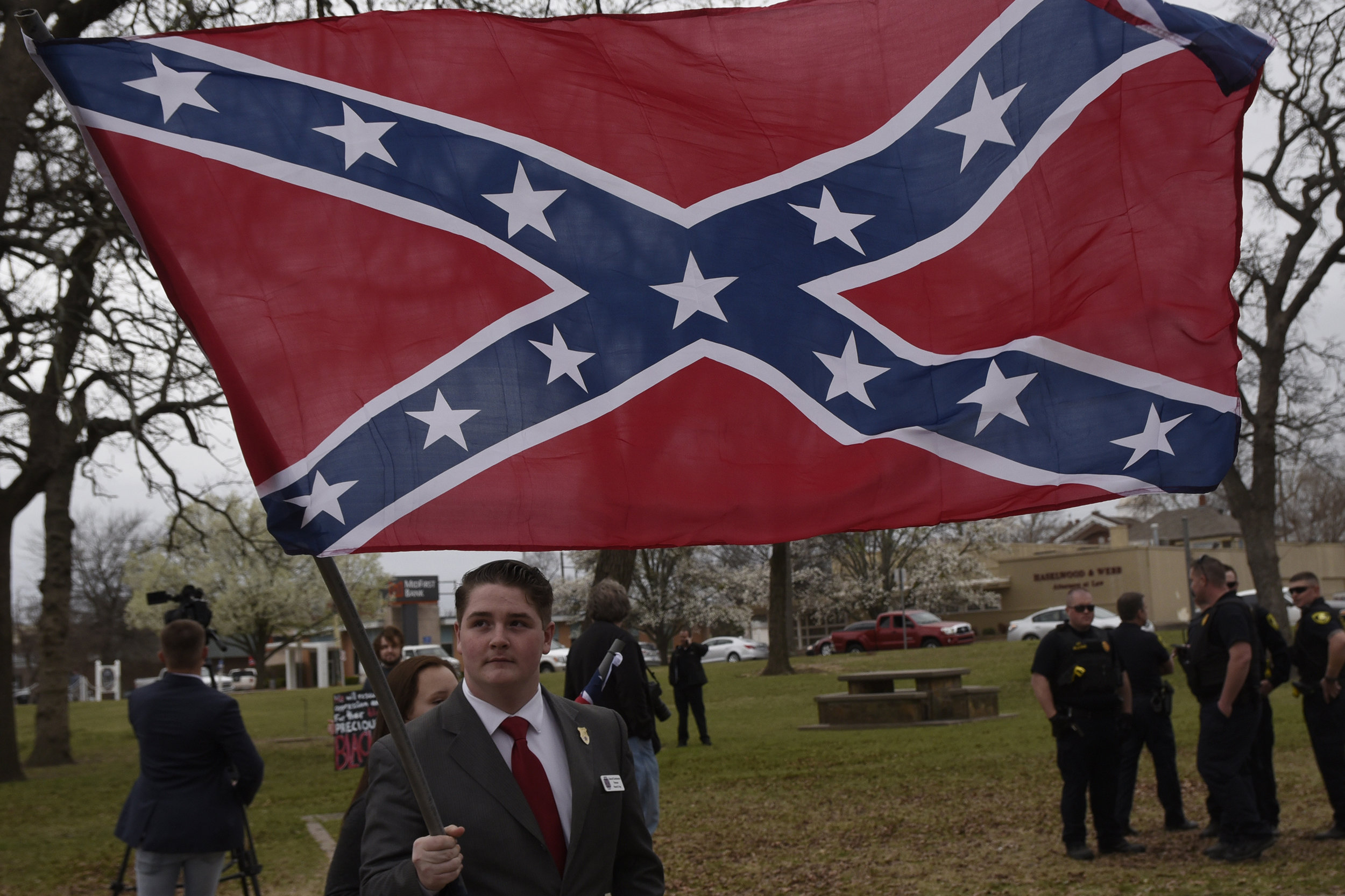 Mason Page displays a Confederate battle flag during a rally held by Sons of Confederate Veterans in Shawnee, Oklahoma, U.S. March 4, 2017. REUTERS/Nick Oxford
Runners pass by the Oklahoma City Bombing Memorial at the start of the 2017 Oklahoma City Memorial Marathon
Amanda Chaffin lifts her son Kayden, 4, who suffers from Spinal Muscular Atrophy at their home in Noble, Oklahoma. Chaffin is worried that cuts to medicaid at the state and national level will soon make the cost of caring for Kayden unaffordable for their family.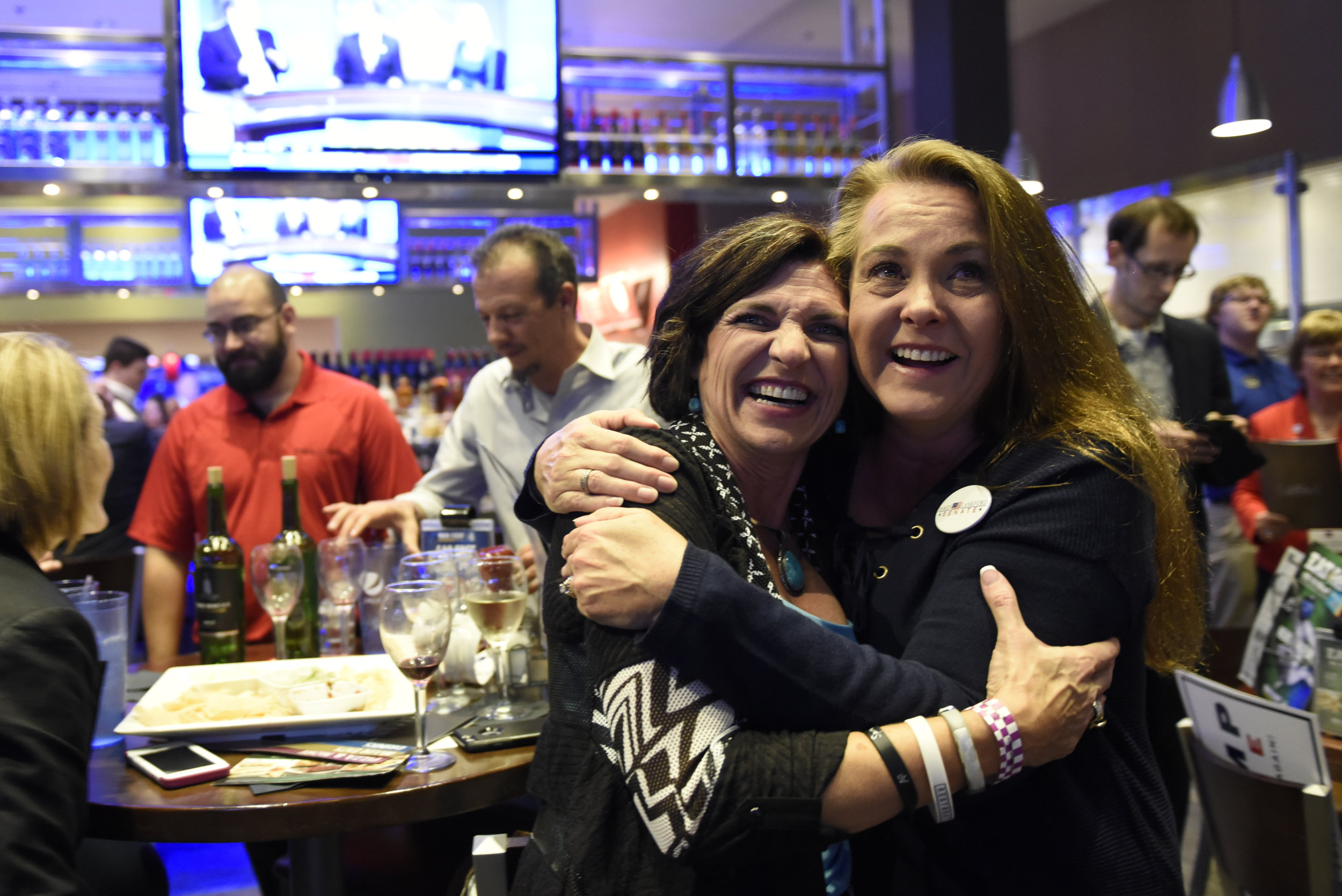 Chandra Ford (L) and Tempe Perreira celebrate as Republican presidential nominee Donald Trump is announced the winner of Ohio at the Oklahoma GOP watch party in Oklahoma City, Oklahoma, U.S. November 8, 2016. REUTERS/Nick Oxford
Protesters interrupt Republican presidential candidate Donald Trump during a rally in Tulsa Oklahoma. Reuters/Nick Oxford
Burky Curtis waves the starting flag at the beginning of the women's race at the the Bison Cross Country Invitational at Gordon Cooper Technology Center in Shawnee Oklahoma on October 8, 2011.
A sign directs caucus goers to the home of Gary and Mary Weaver in Rippey, Iowa February 1, 2016. REUTERS/Nick Oxford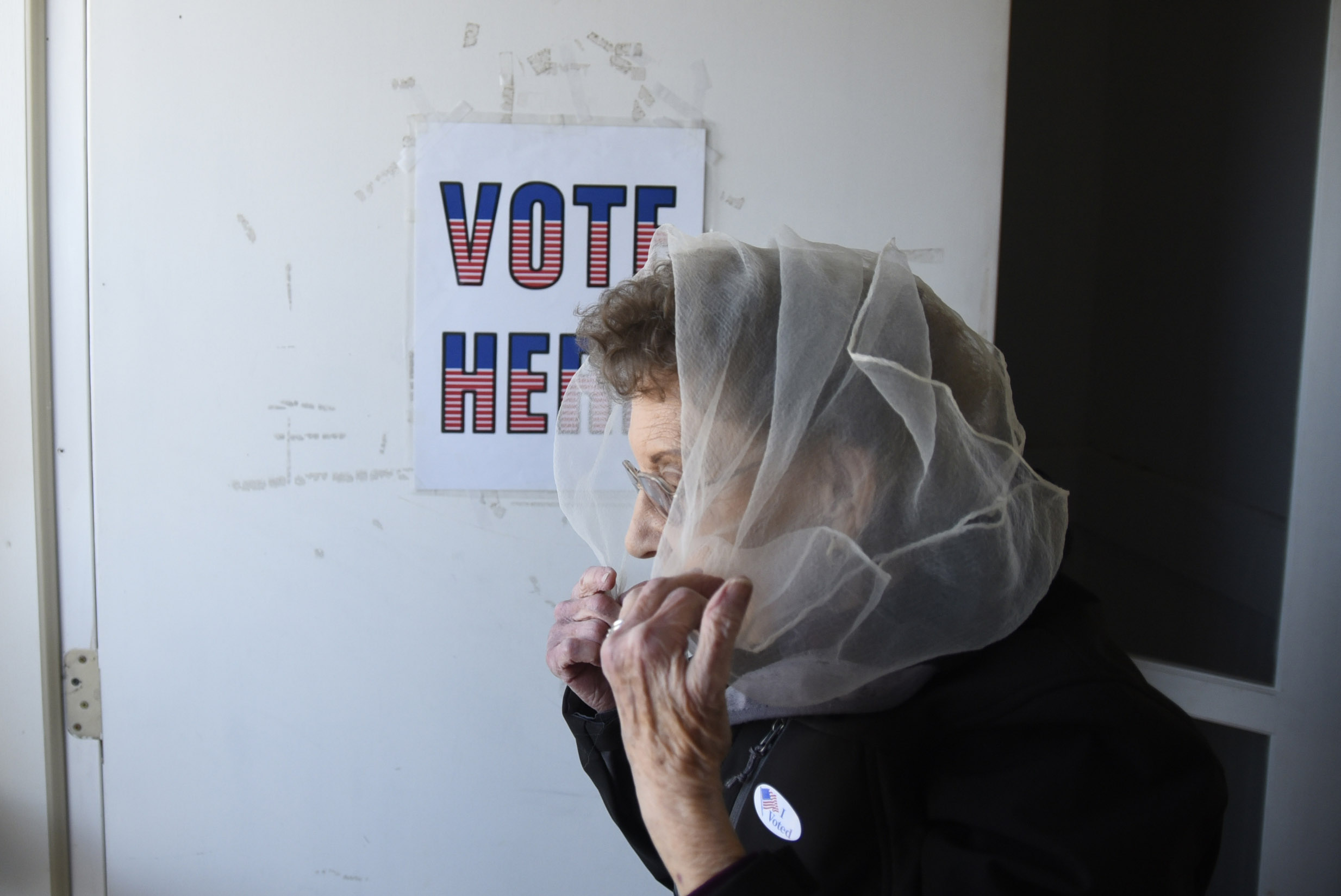 Bert Rushmore leaves a rural polling site after voting on Super Tuesday in Stillwater, Oklahoma March 1, 2016. REUTERS/Nick Oxford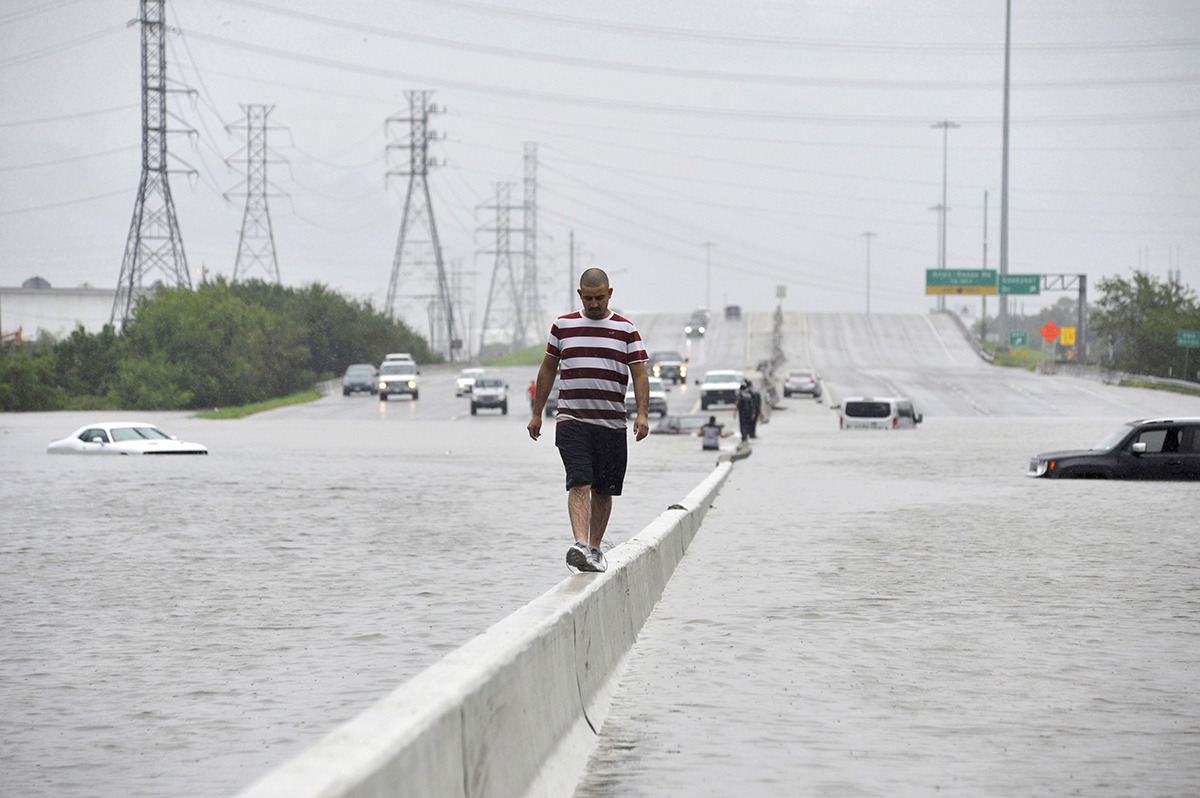 A stranded motorist escapes floodwaters on Interstate 225 after Hurricane Harvey inundated the Texas Gulf coast with rain causing mass flooding, in Houston, Texas, U.S. August 27, 2017. REUTERS/Nick Oxford
Pallbearers lift the coffin of Bobby Clark, who was shot and killed in North Tulsa on Good Friday, out of the hearse at his funeral. Nick Oxford for The New York Times
Joyce Moreno stands out front of her brother Gerald's home that was in the direct path of yesterdays tornado on May, 21 in Moore Oklahoma. Nick Oxford for The New York Times
Patrick Gillean watches the Maxwell Fire burn from his patio in Boulder Colorado June 26, 2011. The Maxwell Fire burned approximately seventy acres of public forest in Lefthand Canyon before firefighters could control the blaze.
ASHLAND KS-MARCH 17, 2017: Garth Gardiner stands in the distance near a row of dead cattle waiting to be buried on his ranch outside of Ashland Kansas. Gardiner lost nearly 500 cattle after wildfires swept through parts of Kansas, Texas and Oklahoma last week. CREDIT: Nick Oxford for The New York Times
A group traverses the rapids at a $45.2 million Whitewater Rafting & Kayaking Center that was paid for by a 1-cent sales tax increase in Oklahoma City on July 14, 2018. (Photo by Nick Oxford for The Washington Post)
Tyler Schnaithman rolls a hay ring to prep a hay bale for some bulls on his farm in Garber, Oklahoma.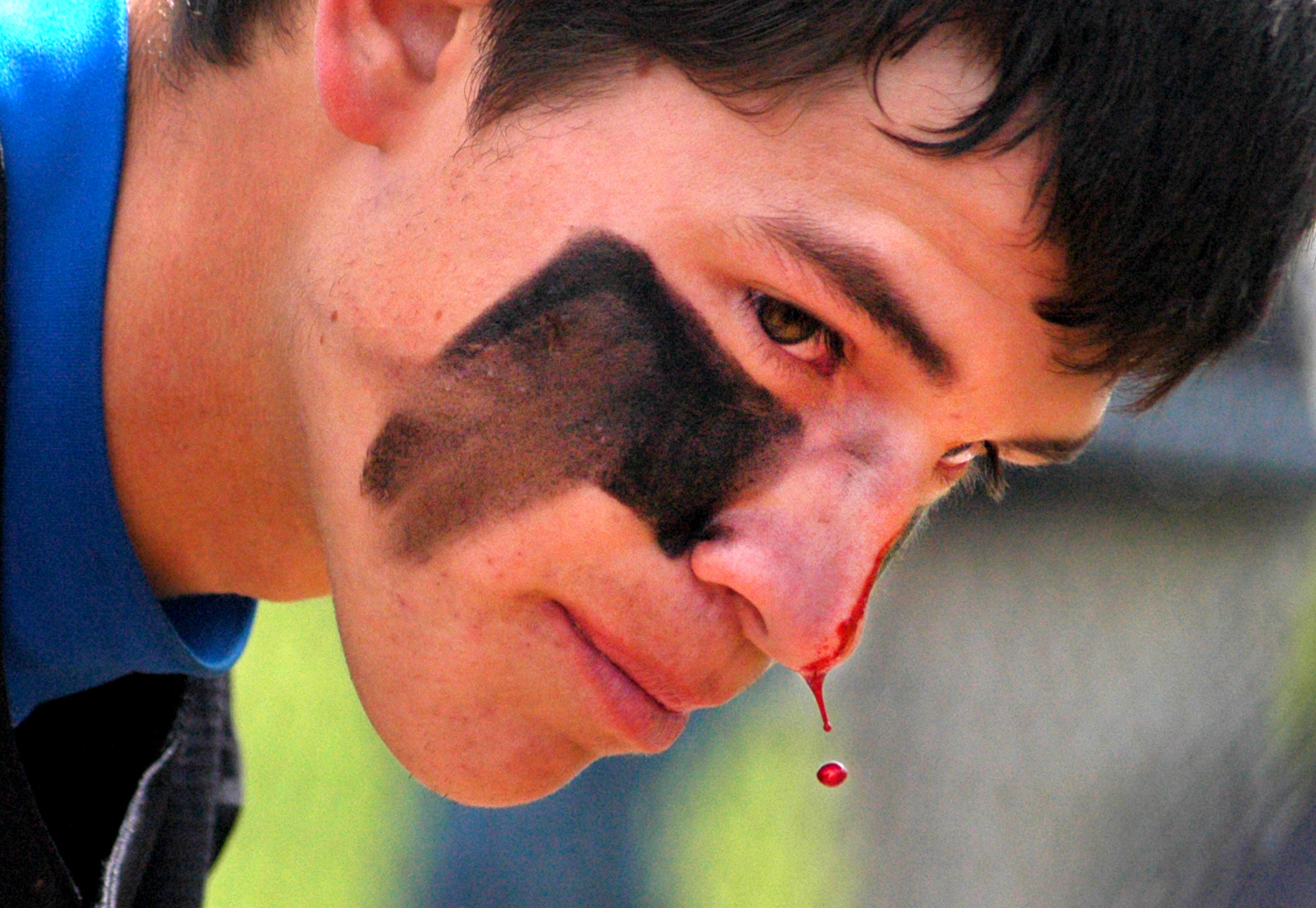 Blood drips from the nose of Wheat Ridge High School Pitcher Nick Swanson after he was hit by another players cleat during a play at first base in Aurora Colorado May 21, 2011. The Wheat Ridge Farmers won the 4A high school playoff game against Air Academy 5-2.
Kennedy Kiesau, a freshman at Carnegie High School, takes a break after running in the 800 meter race during the Class A and 2A track championships at Western Heights High School, Saturday, May 5, 2018. Photo by Nick Oxford for The Oklahoman